/var/www/html/storesv1/app/webroot/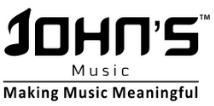 ---
Use coupon code

GIVME4

when you Checkout and get

4%

off on all products.
---
Shipping Policy
No Additional Fee for Ground Shipping (Free Shipping)
Standard Free Ground Shipping is offered on orders pricing ₹499 & above at John's Music. The product price you see on the website for most states and remote cities are inclusive of shipping charges. Our team of service professionals work constantly to ensure that your order is accurate and on time. We'll follow up with an email after your package is out the door and send tracking info, making sure you get quick delivery and know when the package is reaching your doorstep.
*Free Shipping is not applicable to high volumetric (oversized) products like certain drum kits, PA-systems etc.